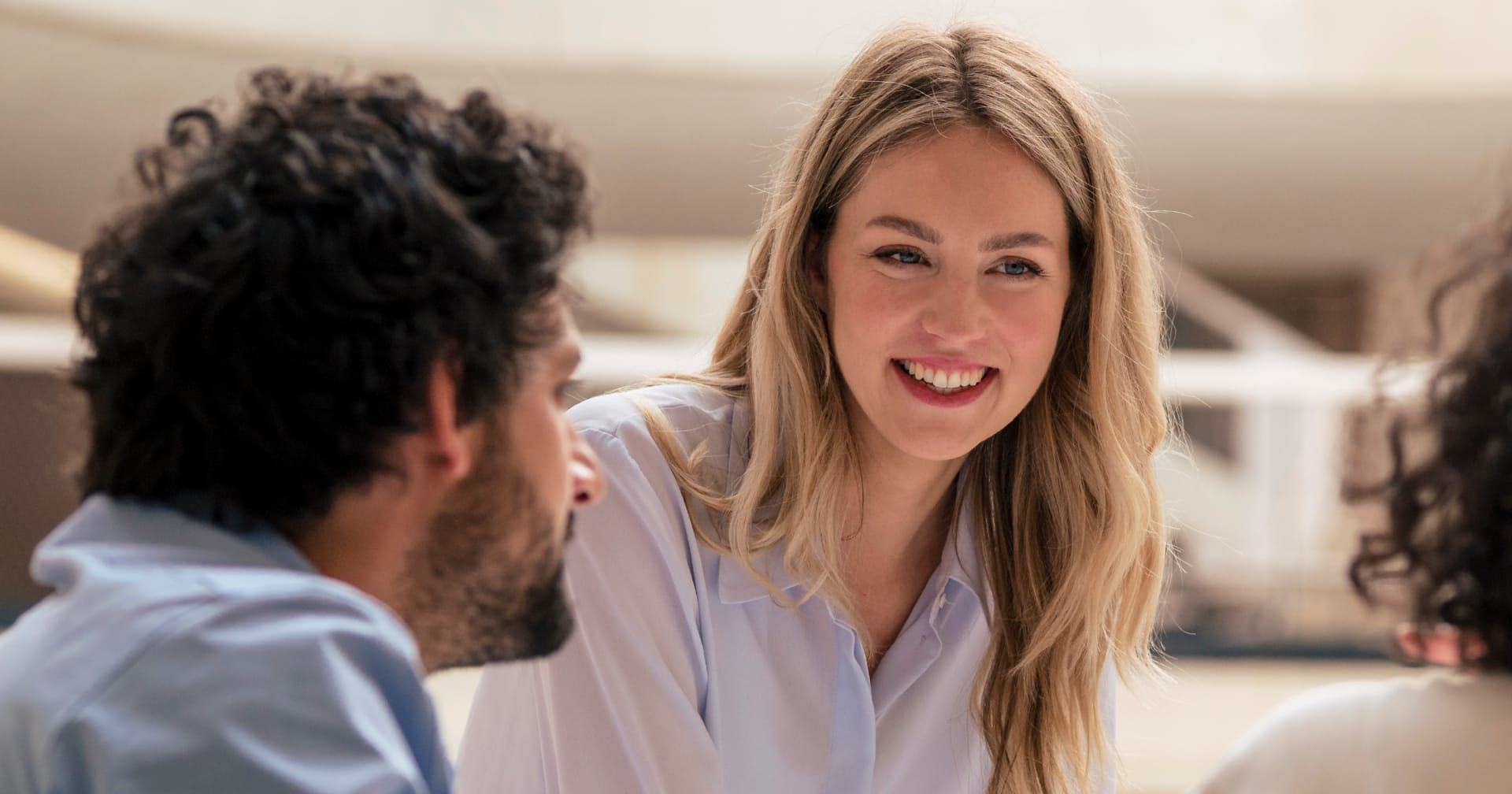 Senior Consultant & Manager (f/m/x) - ESG/CSRD
Vienna

,

Wien

,

Austria

Consulting: Operational/Management level
Job description
As a management and strategy consultancy, we are shaping the mobility of the future together with top-class clients from the Automotive & Transport, Energy & Environment and Public & Infrastructure sectors. We use the tools of digital transformation to lead legacy-driven players into the future and establish young entrepreneurship in the market.
In our five-year history with 100+ employees at our offices in Berlin, Munich and Vienna, we have been ranked in the top ten of the brandeins/Statista "Beste Unternehmensberater " ranking for the fourth time in a row.
This particular role is open for Berlin, Munich as well as Vienna.
What you can expect:
With us, you're building something big. Because we move fast and take you with us on our journey through the sustainability ecosystem. To clients in the top tier segment and organizations in the automotive, infrastructure & energy sector. We support our clients in a holistic and strategic implementation of CSRD and other ESG topics.
As a Senior Consultant you want to expand your existing knowledge in the CSRD and ESG area through your committed contribution as well as your professional, methodical and social competences? We will support you in your quest for more responsibility and your further development to become an Associate Manager.
As a Manager you would like to use and develop your many years of experience in the field of ESG/Sustainability and actively enable your team colleagues in their further development and potential to become high-performing teams? You like to take responsibility, feel comfortable in the area of business development and are proactively involved in company building and strategy development.
Your commitment to the team as well as your ambition for further development and growth are the foundation for your advancement to Senior Manager. We encourage your proactive and solution-oriented way of working and nurture your dedicated personality.
Your tasks and responsibilities in your role as Senior Consultant/Manager:
Senior Consultant/Manager:
Regulatory environment: Navigating the complex regulatory environment (e.g. EU Green Deal, CSRD, ESRS, etc.).
Projects: Management (Manager) or collaboration (Senior Consultant) of ESG / CSRD and Sustainability-related projects.
ESG Strategies: Development and implementation of ESG strategies (through the development of ESG/CSRD integration concepts, to operational ESG/CSRD implementation)
Business Development: Support in business development activities (by further expanding our ESG/CSRD services)
ESG materiality analyses: execution of detailed analyses according to ESRS standards
Benchmarking Assessments: Assisting in the identification and management of ESG opportunities and risks for our clients.
Responsibility for market analyses, expert interviews
Manager:
Project management: Independent project management (incl. internal personnel planning and task delegation, taking into account individual and collective goals)
Expansion of accilium service portfolio: Identification of new topics and network building (by actively participating in the market with appropriate content)
What we offer for your commitment:
Compensation:
Monthly gross salary of EUR 4.700,- (Senior Consultant) / EUR 6.429,- (Manager) depending on experience and qualification
Yearly salary increase – because we value your development
Full-time (all-in), 25 vacation days
Career and development:
Buddy-program and thorough onboarding make your start easier
Professional trainings, best practice sharing, performance talks (biannually) and management 1on1's empower your learning and development curve from day one
Culture:
We foster an informal corporate culture and communicate at eye level
We challenge and encourage: appreciation, open-door policy and flat hierarchies
We live a learning and feedback culture
Perks and benefits:
Senior Consultant: Choose your bonus: Annual performance-oriented bonus (1 gross monthly salary) or 10 extra vacation days? You decide
Manager: Performance-oriented bonus
Public transport ticket, corporate benefits (discount on various products and services), sports events (registration fee and sport outfit), team events and allcompany events (reTreat, acc'sperience, acc'smas party, Senior Day for Manager)
Digital by Design: You always work with the latest hard- and software (iPhone & MS Surface, State of the art VR Equipment)
Smart-Working: You can work 50% remotely and 50% in one of the office locations (BER, MUC, VIE) and easily control this via our Flexible Working app.
Job requirements
Requirements for a good fit:
Senior Consultant:
Studies: Completed Master's degree*
Work experience: min. 3 years of relevant professional experience in management consulting and/or several years of relevant professional experience in the sustainability sector and in the implementation of ESG projects
Manager:
Studies: Completed Master's degree**
Work experience: min. 5 years of relevant professional experience in management consulting and/or several years of relevant professional experience in the sustainability sector and in the implementation of ESG projects
Additional expectation: Leadership experience and experience in project/client acquisition as well as a network in the ESG field.
Senior Consultant/Manager:
Language skills: Very good knowledge of both German and English (at least at C1 level)***
Willingness to travel (1-3 days/week, DACH region)
* or Bachelor's degree + 4 years of work experience in Management Consulting
** or Bachelor's degree + 6 years of professional experience in management consulting
*** Global scale - Table 1 (CEFR 3.3): Common Reference levels (coe.int)
Why accilium?
accilium is an award winning management and strategy consultancy shaping the future of mobility and energy. We are driven by a powerful mission that emphasizes teamwork and continuous learning. As a result, our growing team of 100+ experts has become a rising star in the industry, earning more and more recognition each day.
If you decide you want to become part of building something great, click "Apply" or contact Katrin Helm at katrin.helm@accilium.com with any questions at any time.
accilium is an equal opportunity employer that is committed to diversity and inclusion in the workplace regardless of race, religion, sexual identity, gender, age or belief. This policy applies to all employment practices within our organization. accilium makes hiring decisions based solely on qualifications, merit, and business needs at the time.